Handstands, the number one producer of car air fresheners in the United States, is looking for innovative scent delivery systems for the car and has turned to?the Edison Nation community for invention ideas.
Your ideas should focus on:
Strong scent delivery
Long life and durability
Ease of use
Cost effectiveness ($2.00-$8.00 price point)
This producer keeps innovation at the forefront of their
business model to keep product lines fresh and relevant to the ever-changing
needs and preferences of consumers. Handstands is open to new ideas or
improvements to existing ones.

Your ideas should incorporate the following features:
Clear end of life indicator
?Linear scent delivery
Strong aesthetic appeal and/or novelty
?Should fit on a 7.5″ x 3″ backer or blister pack including small shelf display in the 3″x3″x5″ range
Handstands operates three different brands under the Handstands brands and are looking for ideas that are developed with the target audience in mind.
Refresh Your Car – "Creating a home environment in the car."
Family-focused, female skewing demographic aged 25-45. This demographic considers their cars as an extension to their home and air fresheners as a cleaning product. Quality and price are their main concerns.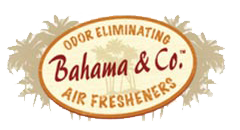 Bahama & Co. – "Always on vacation."
Independent singles aged 24-31. This demographic is always looking to stay trendy and cultured while still sticking to tight budgets. Relaxed is the new luxury as this product line takes inspiration from Hawaiian culture. Brand image is their main concern.
Driven – "Hungry for adventure and looking to impress."
Young, masculine transitionals aged 18-24. This demographic is edgy, embracing urban culture and bold masculinity. Performance is their main concern.
Handstands' products are sold at Walmart, AutoZone, Target, Home Depot, Advance Auto Parts and more. To get to know their brands and products, visit?www.handstands.com.
Have an idea for the Hanstands?search?
---
?
?Have you ever thought, "wouldn't it be cool if?"?
We exist to get product ideas out of your head and onto retail shelves,?all at no risk to you.